I don't have the pictures anymore saved on my computer, but I have the thread from another forum where i posted them.
http://www.migunowners.org/forum/showthread.php?t=86101
Decided I wanted to paint one of my rifles this past week and below are the results. Pretty painless method. This is the first time i've done anything like this so its not perfect, but it will get the job done. Started out with a savage 93. Here are the results from along the way...
Supplies:
Spray paint. I used the Krylon Camo colors khaki, green, and brown
Blue painters tape
Acetone to clean the barrel
Sandpaper to rough up the stock (I used 80 grit)
Razors
Beer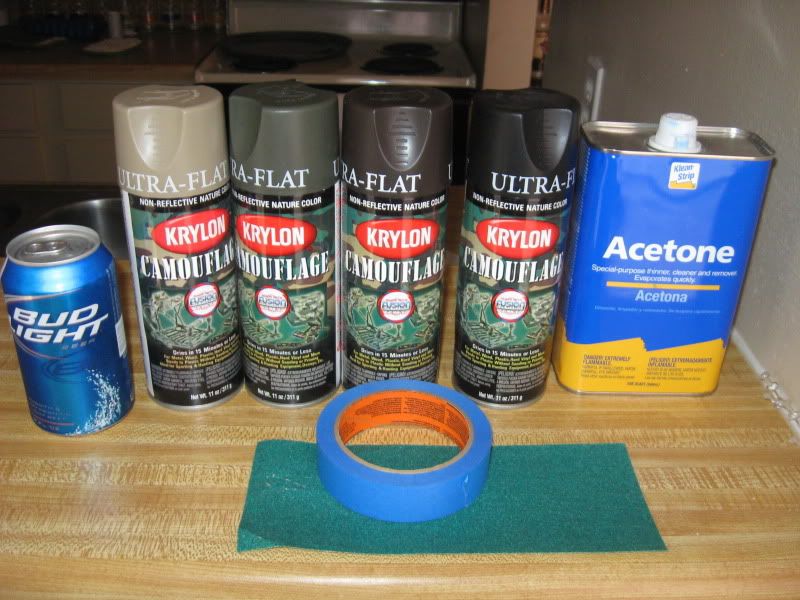 Rifle before the paint and prep work. Ensure when prepping you cover the action and internals with some sort of protection (I used blue painters tape) I also used placed a foam ear plug into the muzzle to prevent tape from getting into the barrel. Sorry I don't have a picture of it prepped.
After getting a few base coats of tan. Use long sweeping motions so you dont get drips and runs.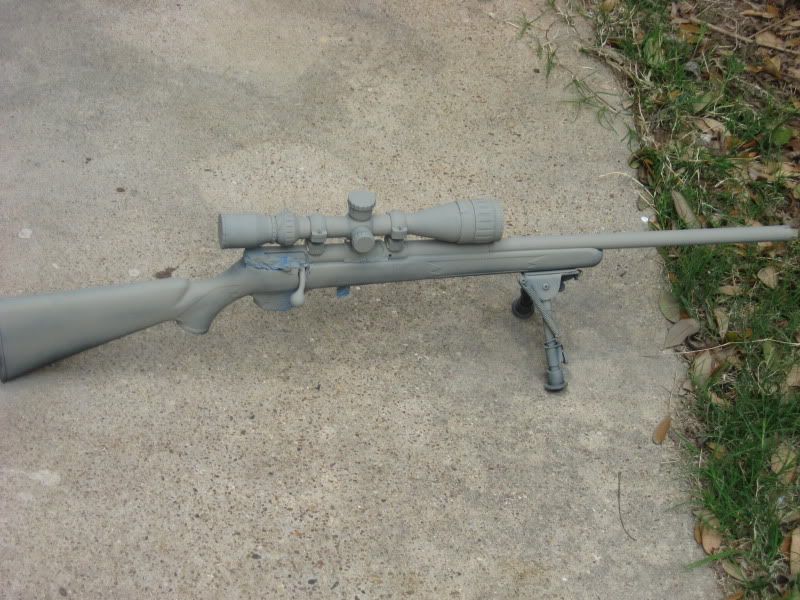 After a solid base was built I added some green. I did this by laying some wide grass against the rifle and spraying shorts bursts at it.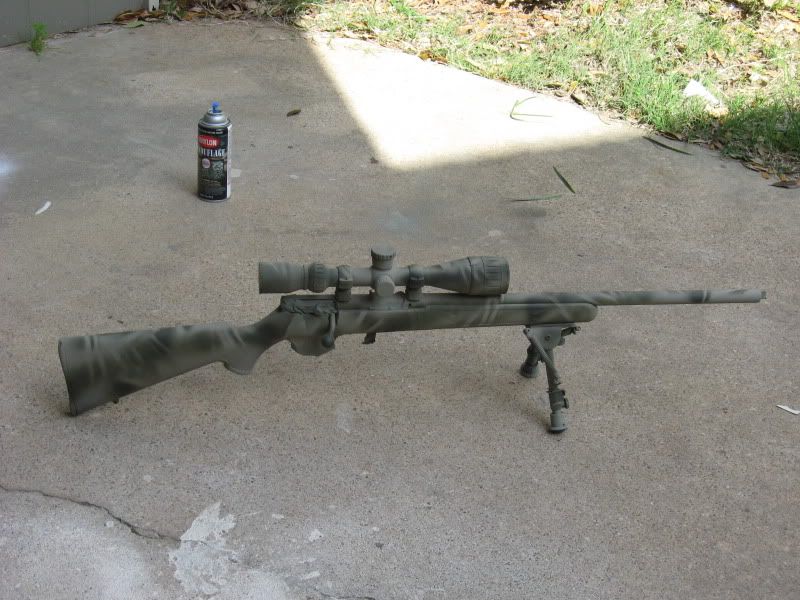 Next was the brown, didn't spray as much of this. Tried to keep the overall paint scheme somewhat light.
Finished! Threw it in some weeds and dead leaves to see how it looks.